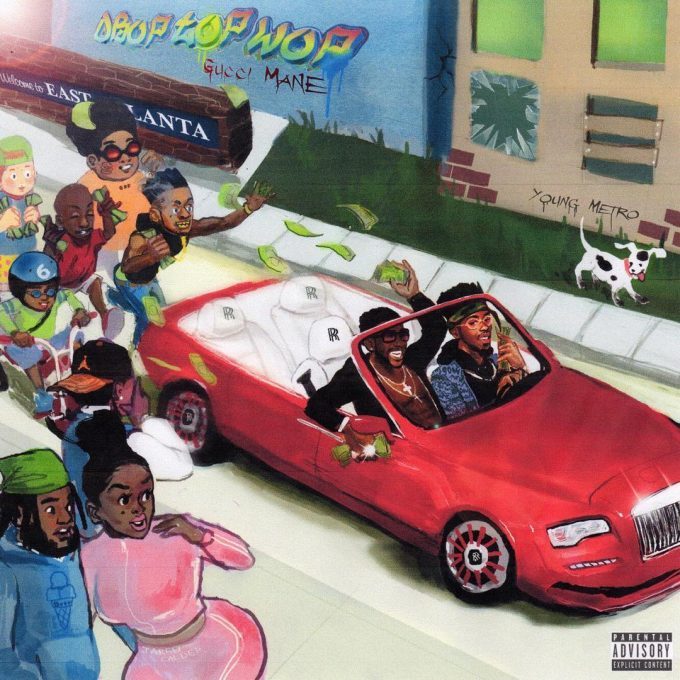 May 26th will mark the one-year anniversary since Gucci Mane's release from prison. To celebrate the occasion, the Atlanta rapper releases his new album Drop Top Wop!
"May 26 last year I walked outta prison! May 26 this year I'm dropping#DropTopWOP," Guwop wrote on Instagram (May 24) alongside a handwritten version of the track list for the follow-up to 2016's Everybody Looking, Woptober and The Return of East Atlanta Santa.
The album, produced by Metro Boomin and executive produced by "Gucci Boomin," includes 10 tracks with lyrical assists from Migos' Offset, Rick Ross, 2 Chainz and Young Dolph.
Peep the tracklist and download links below!
1. 5 Million Intro
2. Tho
3. Hurt A Nigga Feelings
4. Helpless
5. Met Gala feat. Offset
6. Finesse The Plug (Interlude)
7. Dance With The Devil
8. Both Eyes Closed feat. 2 Chainz & Young Dolph
9. Bucket List
10. Loss For Words feat. Rick Ross