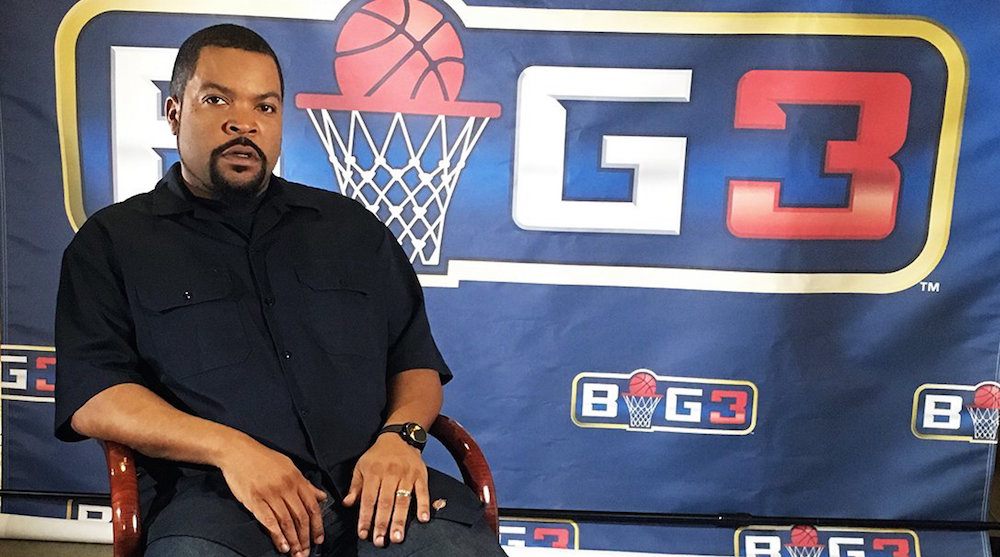 Ice Cube's BIG3 league is coming off of great success in its inaugural season. Less than a week after the league concluded with a championship game in Vegas, Cube and league co-founder Jeff Jwainetz were being slapped with a $250 million lawsuit.
The Champions Basketball League filed the suit Friday claiming that the BIG3 took CBL's players and proprietary ideas. According to CBL founder, Carl George, Cube and Jwainetz got close to CBL execs and players just to steal their ideas.
Further, George states that the CBL and BIG3 were originally set to partner up to compete with the NBA but Cube and co. broke out and went rogue.
According to the report:
CBL recruited former NBA players whose talents went to waste due to team salary cap restrictions. But they did not sign exclusive contracts, partly so their outside activities could help promote the nascent organization.
That allowed them to play for the former N.W.A. front man on the side. But then BIG3, in a backstabbing move, signed them to exclusive deals and broke the terms of the agreement through a series of flagrant fouls.
The suit goes on to say that Cube strong armed BIG3 players who showed interest in playing in CBL games. The CBL launched in 2014 while the BIG3 was not formally announced until the beginning of 2017.