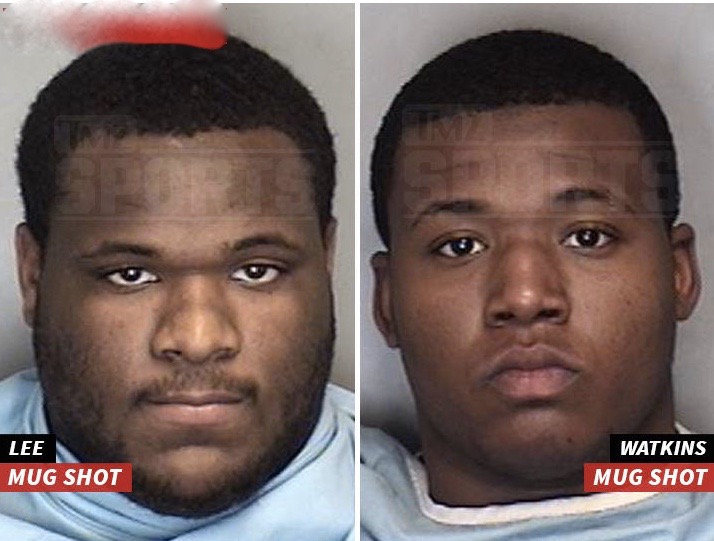 TMZ Sports is reporting that three University of Illinois football players have been arrested for armed robbery and home invasion. Darta Lee, Howard Watkins, and Zarrian Holcombe allegedly broke into a campus dorm wearing ski masks, in possession of a gun and made off with some cash. But the story gets crazy from here, when apprehended by police the men say it was a prank and the gun was fake.
According to the police, one of the victims recognized the voice of one of the men and that's how they were apprehended quickly. When are these players going to learn? What is going on in your head that you think this is a good idea and that you'll get away with it?
If convicted the young men face 6-30 years in prison. Real smart.