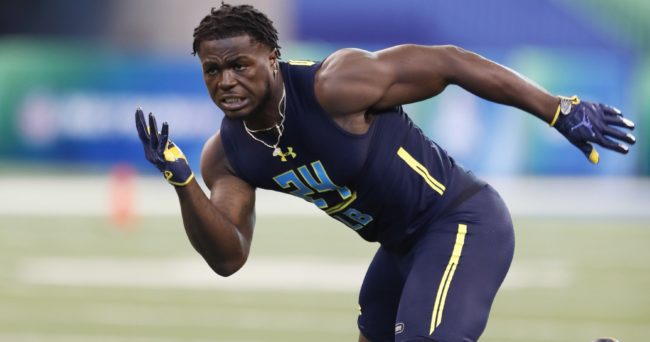 The NFL has notified teams that versatile safety Jabrill Peppers has failed a drug test.
The former Wolverine tested positive for a diluted urine sample at the Combine in March. This is often the result of trying to reduce the concentration of drugs in the urine.
CAA, the sports agency that represents Peppers insists this is not the case and that the test result was caused by Peppers drinking too much water due to illness while traveling to Indy for the Combine.
The announcement comes days after draft prospect Reuben Foster tested positive for a diluted sample as well.
Peppers, a versatile University of Michigan product, informed the media at the Combine that he plans to compete at the safety position in the NFL after starring on both offense and defense for the Wolverines. He worked out two days with both the cornerbacks and the linebackers which made it necessary to stay hydrated according to his agency.
How this will affect Peppers' draft stock remains to be seen as the results come a mere three days ahead of the Draft. He is projected to go within the first two rounds as his versatility both helped and hurt his stock. Moving around so much at Michigan likely caused his low ball production as he defended only 10 passes and had 1 interception last season.
This is the first drug test Peppers has failed.